The Lone Star Party Bus Blog
Get to know us a little better by keeping up to date with our latest announcements, company news, rants & updates.
Can You Drink on a Party Bus?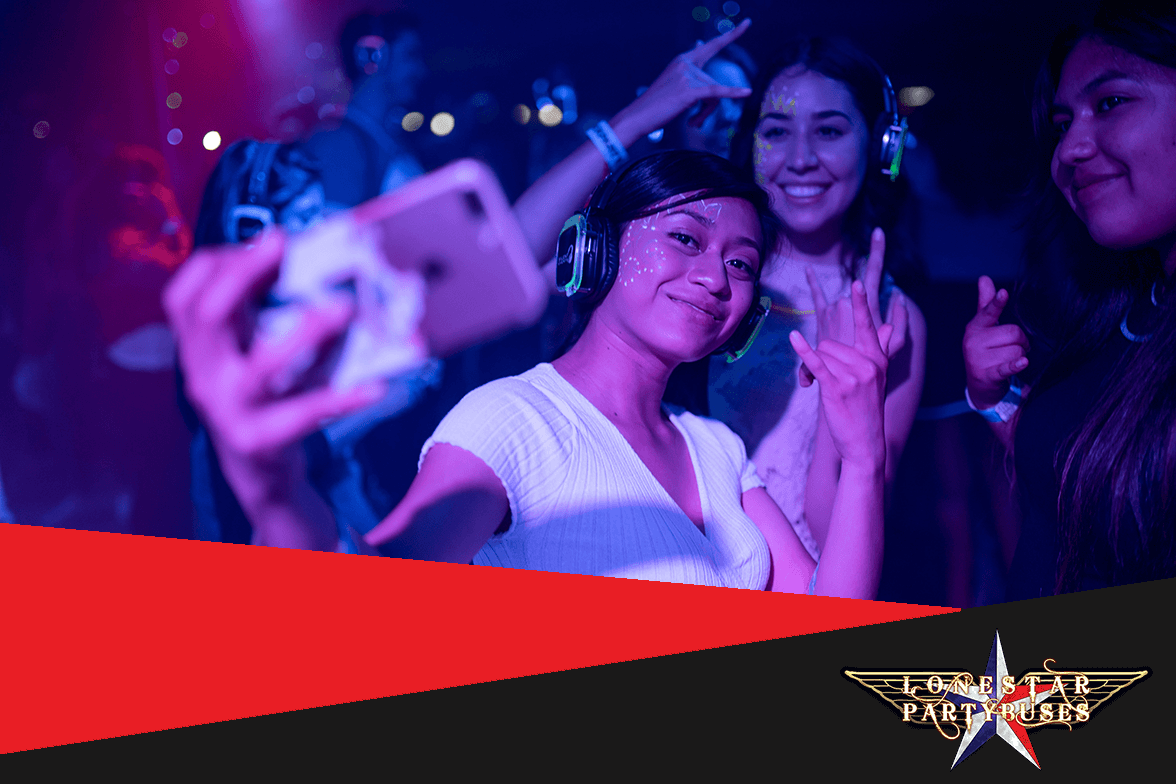 Yes, drinking on a party bus is allowed. Booking party buses is an affordable way to get around with co-workers or friends and have a great time. A party bus allows every person on board to have fun without having to choose a designated driver.
Party Bus Companies Drinking Regulations
The federal law states that individuals should not have open alcohol containers when in a motor vehicle. Luckily, that law does not apply to professional vehicles like limos, charter buses, and minibusses. The driver on a party bus has their separate compartment and cannot enter the main cabin of the bus.
The party bus company must go through proper channels to secure the necessary permit to sell or provide alcohol to those on board legally. Most companies offer empty drink vessels and ice water in a cooler on their trips.
They hold occupants accountable for their behavior. The driver's job is to ensure everyone is safe. So, if someone starts acting unruly, the driver will have them vacate the bus or drop them off at a safe point.
Party bus companies restrict individuals under 21 years from boarding their vehicles. And if they do, they have some information in their contract that shows that they don't allow minors to consume alcohol.
If the company finds out about underage drinking, they will cancel your trip, and you won't get a refund. Some companies may not allow alcoholic beverages for the entire team to prevent such incidents.
Do Party Buses Allow Alcohol Onboard?
The policy of the company determines whether individuals should bring alcohol onboard. Most companies allow occupants to bring alcohol on board. They will also need a deposit and cleaning fees for any messes made.
Most providers don't allow glass or keg bottles to keep couch seating clean. Carry plastic cups and canned drinks to keep the bus safe and clean.
In most states, it's legal to take alcohol on the bus as long as everyone is of legal age, and there is a liquor license present. Most party bus companies are fully licensed. Those without a permit may require the client to buy the liquor licenses. Confirm this with your company before making a reservation.
At the end of your trip, you are not allowed to leave the bus with open liquor. A party bus is a safe way to have fun if you have a special event such as a concert, sporting event, nightclub, bachelorette, or bachelor party.
Choose the Best Party Bus for Your Occasion
A party bus for hire is a luxurious and fun mode of transportation for a group of individuals. Many party buses have great amenities and attributes that could turn an ordinary excursion into a fantastic party on wheels. Choose a party bus with a spacious interior with enough seating and legroom for all guests onboard.
At Lone Star Party Buses, we rent out our buses for all occasions. Whether you're planning a tour or party or want a safe ride for you and your friends, our party buses are fit for any occasion. All our buses have amenities such as party lights, dancing poles, tinted windows, limo-style seating, a sound system with Bluetooth, a wet bar area, and an open dance floor design. Contact us to learn more about our party buses!