The Lone Star Party Bus Blog
Get to know us a little better by keeping up to date with our latest announcements, company news, rants & updates.
Can You Eat and Drink on a Party Bus?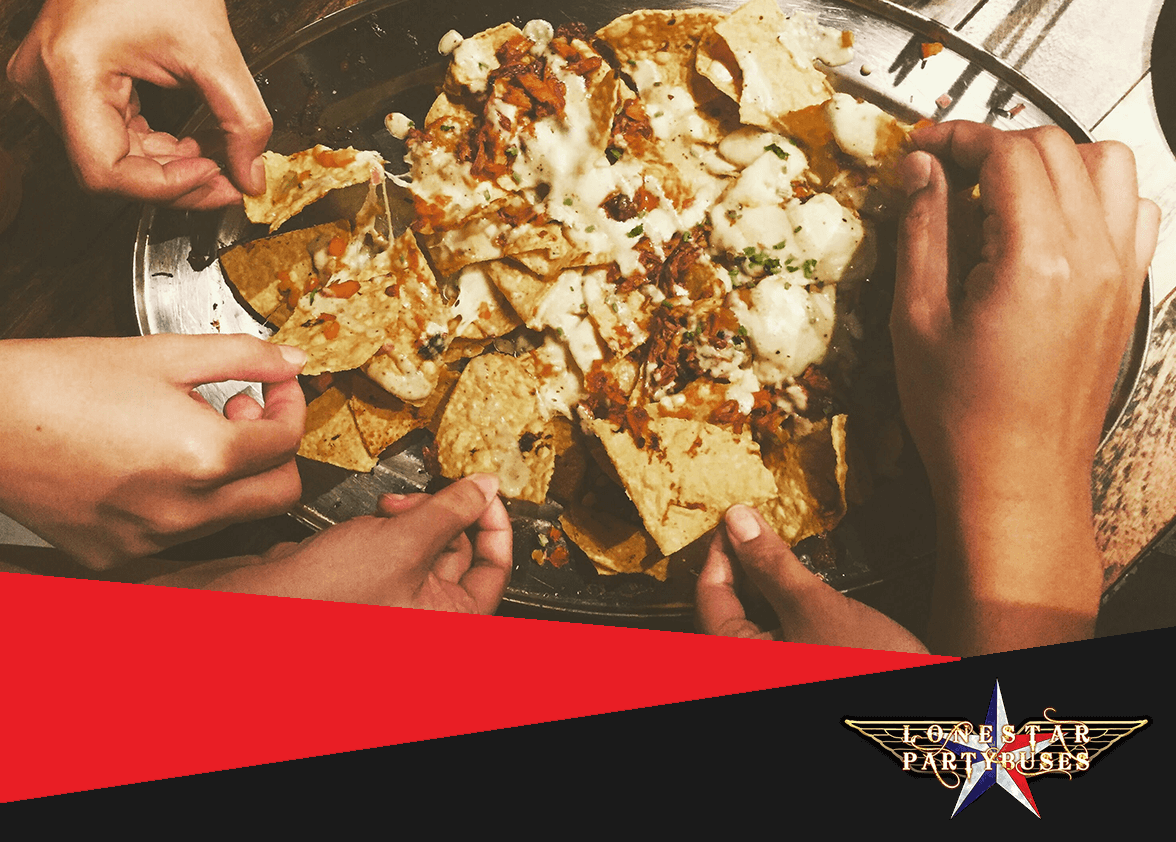 A great party needs good food and good drinks. At Lone Star Party Buses, we don't just allow eating and drinking on the bus—we encourage it! Bring your party to the next level by rolling around in a party bus, enjoying delicious food and beverages the entire time.
Why Choose a Party Bus?
A party bus is a great option to make your event safe, fun, and memorable. The party starts when you get on board, and it keeps going all night! Whether you're going to a wedding, attending a concert, or just having a night out with friends, a party bus takes your event to the next level.
Apart from the fun of riding on a moving dance floor, a party bus also provides a safe way to get everyone to and from your destination. Since the bus comes with a driver, there's no need to worry about a designated driver. Everyone in your group can arrive at the same time and leave at the same time. You can relax and have a good time knowing that everyone is safe.
Parking is also a non-issue when you're riding on a party bus. You don't need to worry about finding a spot near your destination. Your driver will simply drop you off and pick you up!
Lone Star Party Buses
At Lone Star Party Buses, we've been getting people where they need to go in style for over 15 years. We have party busses that can accommodate groups of up to 50 people, for all kinds of events. We strive to make our customers happy!
All of the buses in our fleet include limo-stye seating, a wet bar area, and tinted windows for privacy. They also come equipped with a dance floor, dancing poles, and party lights to make the mood just right!
Eating and Drinking on Board
When someone is considering booking a party bus, one of the biggest concerns is often whether they and their guests will be able to eat and drink on board. After all, food and drinks are a big part of a party! The rules vary between companies, but we allow customers to bring food and beverages on our buses. Some of the buses in our fleet even include built-in trash cans, bars, and beverage tubs.
Typically, it is against the law to have open alcohol containers in a moving vehicle. However, that law does not apply to professional vehicles like limousines and party buses. Since the driver of the bus is in a closed part of the vehicle, the passengers can drink safely and legally.
Let the Good Times Roll!
No matter what kind of event you're planning, a party bus is sure to make it one for the books! You and your guests can eat, drink, dance, and relax all the way to your destination and back home at the end of the night. Relax and enjoy yourself without worrying about whether your friends are safe, and get that VIP experience while you're at it!