The Lone Star Party Bus Blog
Get to know us a little better by keeping up to date with our latest announcements, company news, rants & updates.
How To Rent a Party Bus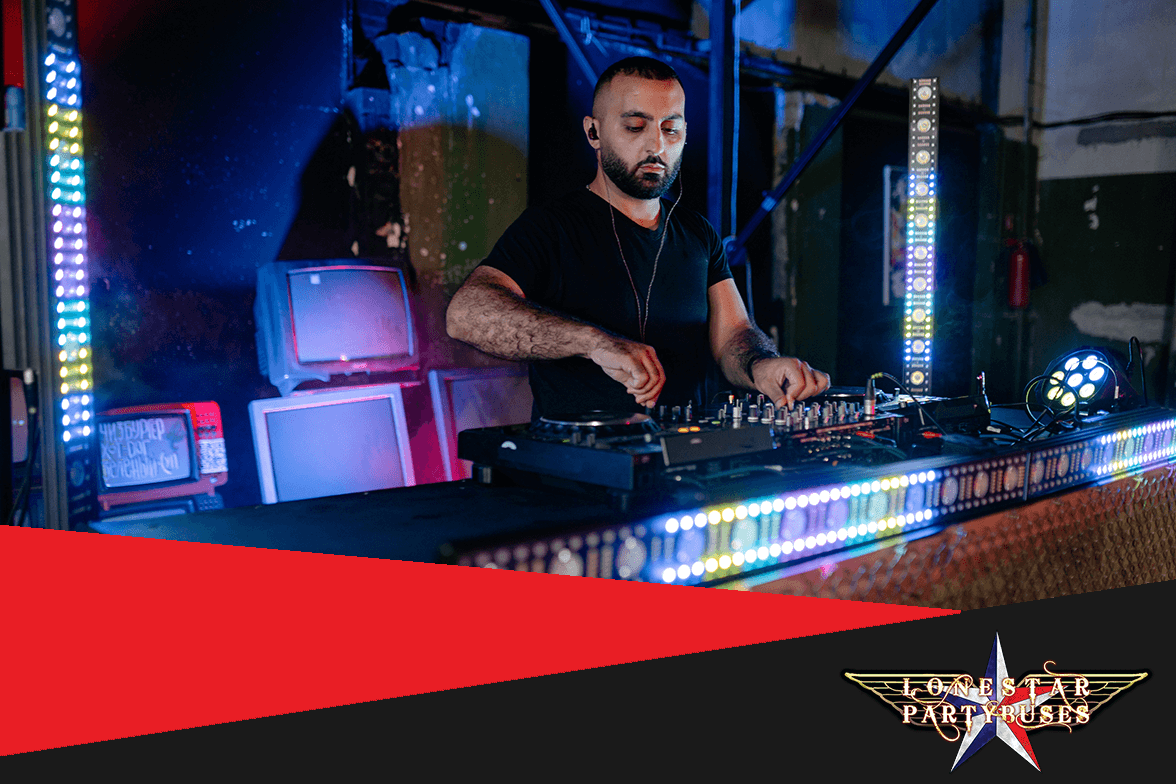 Anniversaries, birthdays, concerts, and bachelor/bachelorette parties are perfect occasions for renting a party bus. You can party while you travel to a fun destination with your guests! For party bus rentals, find a reputable company, create a plan, check the availability of the bus, and understand the costs.
How To Choose a Party Bus
There are many factors to consider when renting a party bus, and focusing on these tips will help you have a wonderful evening. They include:
The Number of People
Find a bus that is large enough to accommodate everyone in your group. You also don't want to rent a too large vehicle for your group.
Lonestar Party Bus has a variety of buses of different sizes and amenities. Our large fleet of vehicles with capacities ranging from 30 to 50 passengers is ready to make your party dream a reality. If you only have a few guests, rent our small party bus or limousine. For birthdays, weddings, or corporate parties with a large crowd, opt for large buses with a seating capacity of 50.
The Purpose of the Event
You can hire a party bus for a wedding reception, a dinner out venue, or for prom parties. Whatever your reason, find a bus that meets your needs. Get a bus with TVs, sound systems, and dance floors for events like prom or bachelorette parties.
The Available Amenities
If having a sound system you can link to your phone is important to you, be sure to confirm it's available. Confirm with the company whether you are able to bring food and drinks on the bus. Making confirmations and inquiries ahead of time is the best way to get the experience you're hoping for.
We not only allow but also encourage eating and drinking on the bus. Riding around in a party bus while enjoying food and beverages will take your party to the next level.
Why Choose Party Bus Rentals?
Party buses are a perfect solution for your special events. There are several benefits you access once you decide to rent one.
Logistics
The issue with most vehicles is that they have size limitations. Party buses are much better at serving large groups. Most can hold as many as thirty-five people. They do a terrific job of keeping the group together. There'll be no need to pile people in different vehicles.
Safety
Professional drivers drive the party buses. These drivers take their jobs seriously and do all they can to keep their passengers out of harm.
Party buses also prevent intoxicated individuals from getting behind the wheel. Our party buses offer a safe way to transport everyone to and from their desired location. There is no need to worry about a designated driver because the bus comes with one. Every member of your group can arrive and depart at the same time.
Flexibility
Party buses offer flexibility when it comes to locations and pickup times. They pick up and drop off everyone whenever you want. All that is expected from you is a list of drop-off and pickup locations. Inform us of the time you wish to remain at each location. When attending major events such as concerts, our drivers wait until you're ready to leave.
Hire Party Bus Rentals Today
If you're planning an event and need to give visitors safe and convenient transportation, a party bus is the ideal combination of fun activities and a unique setting. Party bus rentals can carry large groups, so everybody can travel together without worrying about a designated driver or parking. Lone Star Party Buses offers buses for any occasion in the Austin, San Marcos, and San Antonio areas. Contact us today to get a free estimate.