The Lone Star Party Bus Blog
Get to know us a little better by keeping up to date with our latest announcements, company news, rants & updates.
Everything You Need To Know About Party Buses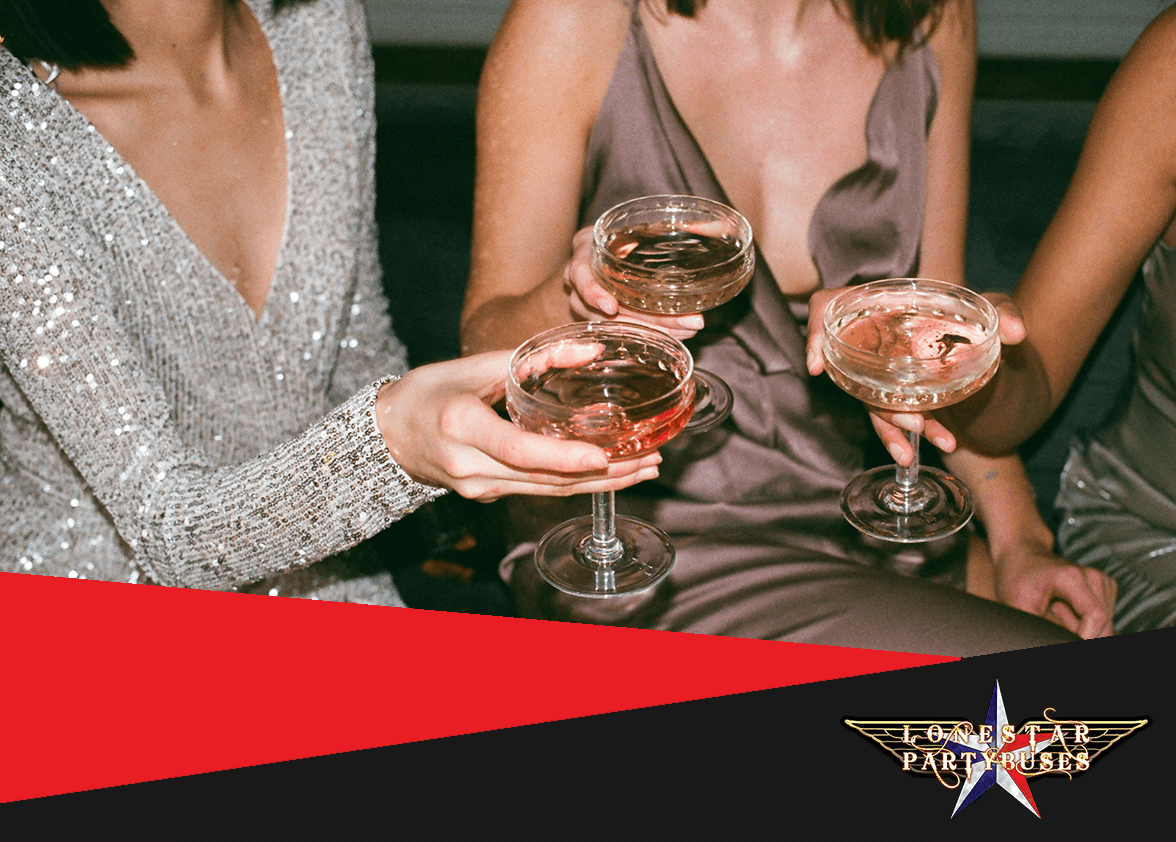 Party buses are typical vehicles redesigned to offer a unique traveling experience. They provide a whole new level of excitement as they are equipped with incredible amenities to keep the party going all night long. Here is what you should know about party buses and their amenities.
What Party Buses Are Used For
The primary use of a party bus is to have fun. The party could be of any occasion, including birthday parties, nighttime outings, anniversary parties, office parties, bachelor and bachelorette parties, wedding parties, and graduation parties. Many party buses have no restriction on what to bring or do onboard. You can bring food and drink, dance, play music, play games, and have all types of fun. You are also allowed to decorate them with a chic theme and incorporate party-related elements. The buses can be hired for a few hours, a full day, or a whole night depending on the providers and the locality.
Party Bus Capacity
Since these buses come in various sizes, the size of the event and the number of people will help you determine the suitable size to hire. For example, depending on your party size, you may need a small bus for more intimate groups as opposed to a medium-sized party or large party bus.
Features and Amenities
A party bus will supply a comprehensive choice of amenities, which will leave you with an endless stream of memories. Most of the amenities found in these buses include:
Flat-screen televisions with DVD players
Bathrooms
Home entertainment systems with enclosed sound and phone hook-ups
Video game systems, minibars, and leather couches
Power outlets and Bluetooth compatible audio system
Dancing poles
Free ice and bottled water
Hardwood dance floor, disco lights, smoke machines, and karaoke machines
Safety Features
Party buses are safe modes of transportation as they offer exceptional safety guidelines for all passengers on board. One of the fundamental restrictions is that passengers are not allowed to dance while the buses are moving. Buses are also fitted with seat belts to ensure all passengers stay in place when required. Finally, only skilled drivers with extensive driving experience and who prioritize the safety of passengers operate these buses.
State Laws on Party Buses
The law does not prohibit the drinking of alcohol on these buses. However, there is a clear law concerning the use of alcohol or drugs when it comes to underage passengers. Only passengers of age should take alcohol at the time of boarding or during the voyage. In some scenarios, the bus company can return the passengers to their pick-up point or call law enforcement. Always ensure you obey state rules as you and your party head to your destination.
Travel in Style
Party buses offer a remarkable experience while you're en route to your destination. Whether you have a large crew or your squad is of different ages, party buses can offer you a memorable experience in the ultimate ride.
Do you have any function such as a birthday, wedding, or any other occasion, and you need a party bus? Contact Lonestar Party Bus to discuss your needs. They not only provide their clients with superior services, but they also guarantee them a safe ride.