The Lone Star Party Bus Blog
Get to know us a little better by keeping up to date with our latest announcements, company news, rants & updates.
What Is a Party Bus?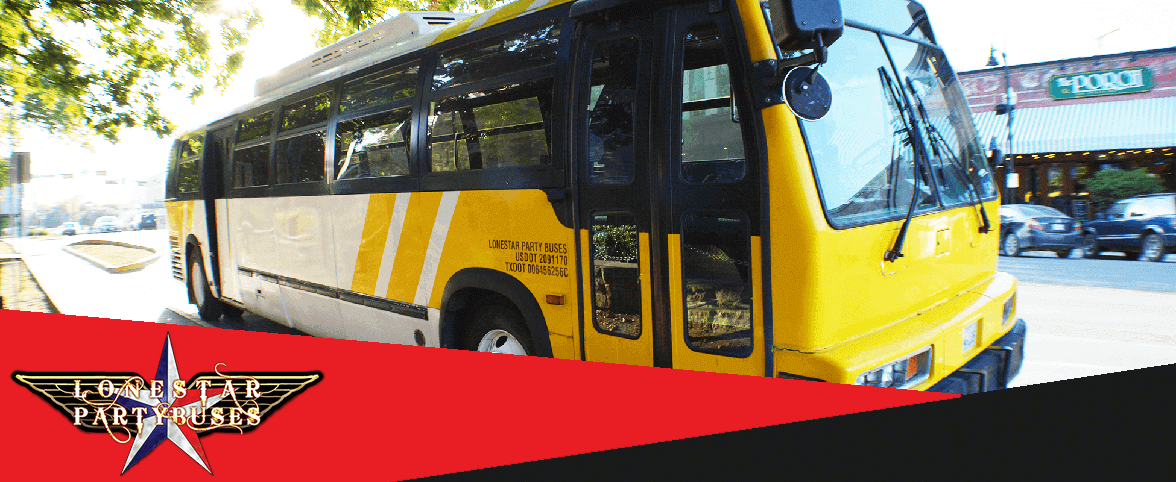 Party buses are the perfect way to celebrate an occasion, or even just hang out on the weekend! It integrates luxurious travels where you save money through carpooling with the best party setup to kick-start your celebration. Understanding how, when, and where to maximize your party bus gives you the best experience.
Choosing the Right Party Bus
At Lonestar Party Bus, we have various buses of different sizes and utilities. Our large fleet of vehicles with 30 and 50-passenger capacity is ready to make your party dreams come true.
Rent our limousine or small party bus if you have a few guests at your party. Go for large buses with 50 passenger capacity for weddings, birthdays, or corporate parties with a large crowd. The price, comfort, and theme of your party help you decide on the appropriate bus to rent. Contact our responsive experts for further advice and recommendation on the party bus to hire.
How Much Is a Party Bus?
At Lonestar Party Bus, our prices vary according to the type of bus, the number of people, pick-up and drop-off time, and location. These details help us to generate a quote and invoice for your party bus. You pay a minimum $150 deposit when booking and pay the balance on your event date.
Our transparency in billing eliminates any hidden or additional charges in the invoice. Our clients' reviews are testimony to our affordable prices and efficient process when facilitating your bus.
Benefits of Using a Party Bus
Party buses offer you the flexibility and mobility to explore your wildest party dreams. You enjoy different activities on the bus, mingling with your friends while heading to the event. Lonestar buses are affordable and provide value for money. With Lonestar buses, you get organized pick-ups and setups by our representatives and drivers to ease your travel worries. This sets the event's tone and brings fun to the party.
What Can You Do on Party Buses?
A party bus allows you to enjoy your travels by boosting the experience. You can eat, drink, dance, make friends, sing, and just relax on the party bus. The décor, type of amenities, sound system, and vehicle lights in our Lonestar buses give an accommodating mood.
Our luxurious party bus is fully equipped and provides the ideal setting to begin your celebration. Enjoy facilities like Bluetooth and an exquisite sound system. You will have plenty of room to stand, sit, or dance! Depending on the bus's arrangement, you can organize different activities like board games, karaoke, or dancing competitions based on the crowd you've invited.
Enjoying Lonestar's Party Bus
At Lonestar Party Bus, we deliver the best buses to the party based on your trip details. Our mission is to enhance your event with this one-of-a-kind experience. We help you decide what amenities and activities would work best for your party while staying within your budget. Contact us today and get a quote for your party bus or book one right away; you're in for a great experience!